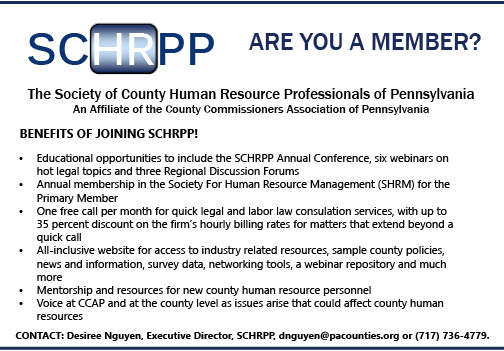 The Society of County Human Resource Professionals of Pennsylvania (SCHRPP) is not for profit organization created to meet the unique needs of human resources professionals and staff within Pennsylvania's counties and county related entities.

Members receive online access to a repository of sample county policies and job descriptions, the SCHRPP membership list and more.

Select Resources above to view our online tools and be sure to register to this site to receive full access.